Is melamine furniture poisonous?
Views: 4 Author: 艾彩霞 Publish Time: 2018-09-07 Origin: Site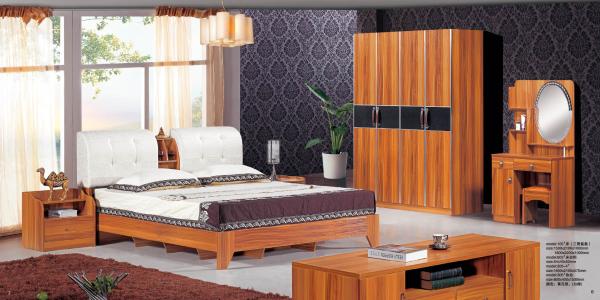 The base material of melamine board is particie board, made by bonding the base material and impregnated paper,which mainly domestic and imported two types, because of the treatment of fireproofing,abrasionproofing and waterproofing,its use and compound wood floor are basically same.No matter what kind of plate,in the manufacturing process adhesive is indispensable.So after forming sheet can release free formaldehyde,but when the quantity of formaldehyde emission is under certain concentration,it is harmless to human.
When buying furniture,consumer should recognize the quality of board,at the same time should pay more attention to the formaldehyde emission of board.
According to national standards, formaldehyde emission per 100 grams of particle board should be less than or equal to 30 mg; E1 grade MDF is less than or equal to 9 mg per 100 grams,E2 level MDF is between 9 mg and 40 mg.That is to say,if formaldehyde emission is higher than the above standard,the furniture is not suitale for use.Consumers can ask the seller to issue a test report of the furniture substrate to identify whether the index meets the standards.
Melamine itself is non-toxic,relatively stable,and it will not be free from toxicity after curing.