Weifang Tainuo Chemical attended ICIF CHINA 2018
Views: 104 Author: 艾彩霞 Publish Time: 2018-09-27 Origin: Site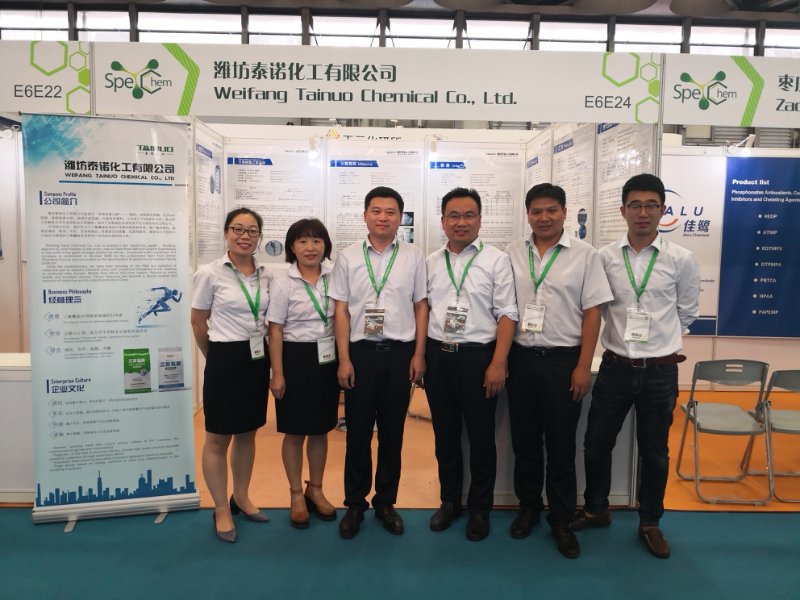 ICIF CHINA 2018 was held in Shanghai New International Expo Center from Sep 19-20. The exhibits cover the upstream and downstream areas of basic chemicals, fine chemicals, chemical storage, transportation and packaging, petrochemical and new energy, chemical technology and equipment, and intelligent chemical innovation and environmental protection.With a scale of 80000㎡ and nearly 2000 enterprises,this exhibition attracts more than 90000 visitors from more than 60 countries and areas around the world.
Weifang Tainuo Chemical is located in the Fine Chemicals Exhibition Area,mainly displayed Melamine,Urea,Sodium Nitrite,Sodium Nitrate,Pentaerythritol,Adipic acid,Ethylene glycol and other products.We received nearly 100 customers from India,Chile,Korea,Japan and other countries,and had exchanged with other exhibitions in the same industry.
This exhibition is not only a propaganda of our products and brands, but also a demonstration of our business philosophy, corporate culture and other soft power.